Career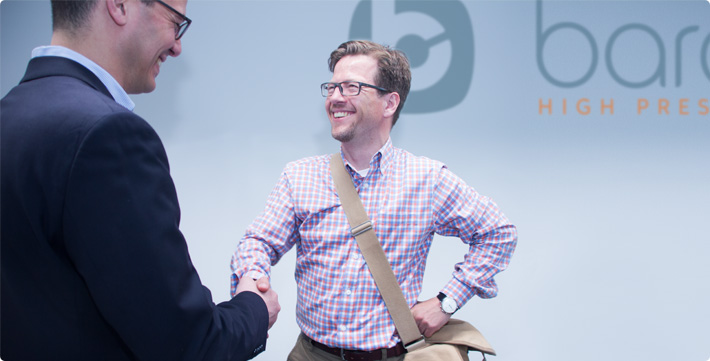 Pleasure in the job puts perfection in the work

- Aristotle
This saying by Greek philosopher Aristotle reflects the core values in our personnel policy. We insist on open communication, flat hierarchies, short decision-making paths, a great deal of personal accountability and continuous training. These are the factors behind enjoying the work we do and achieving perfect results every time.
If you'd like to join our team and are willing to play your part, expand your knowledge, and can imagine yourself having fun and doing well in one of the jobs described here, we look forward to receiving your application.

Please send us your application preferably by email to hr@baromax.de or by post to the address shown below.
Current job openings
At present we have no vacant positions to offer.
Unsolicited applications
Feel free to send us your unsolicited application. We're always looking for good people in the following areas:
• production, especially machining, but also for maintenance and assembly work
• sales
• development and design
• general office work, assistance
We also offer internships for students in these same areas.